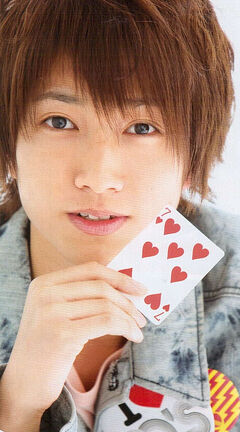 Tanaka Juri (田中 樹) is a member of Johnny's Entertainment group Hip Hop JUMP.
Name: Tanaka Juri (田中 樹)
Nickname: Juri
Birthdate: June 15, 1995 (22)
Birthplace: Chiba,Japan
Blood Type: B
Height: 170cm (5'7 ft)
Family: Older brother KAT-TUN' member Tanaka Koki.
Admired Sempai: Yamashita Tomohisa
Skills: Rap
Hobby: Dance,reading
Favorite Song: "One in a Million" by Yamashita Tomohisa
Favorite Movie: Resident Evil
Favorite Food : Natto, rice, fried shrimp, beef tongue
Favorite Color: Orange
Favorite Sport: Basketball, baseball
Good friends with : Kikuchi Fuma,Morohoshi Shoki ,Yasui Kentaro, Takada Sho, Kouichi Yugo, Masuda Ryo
Ad blocker interference detected!
Wikia is a free-to-use site that makes money from advertising. We have a modified experience for viewers using ad blockers

Wikia is not accessible if you've made further modifications. Remove the custom ad blocker rule(s) and the page will load as expected.